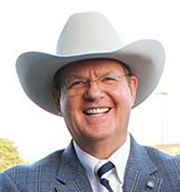 Welcome to Starr Financial
Do you know about how much money it's going to take for you to be able to retire comfortably - and remain comfortably retired?
Will your retirement income keep-up with inflation? Or, will you run out of money?
Most people don't know these answers, and we will help you figure it out.
We work with individuals in wealth management and business owners with retirement plans, plus a focus on financial and life plans around an exit strategy for business owners.
Schedule 15 minutes with Glen Starr, CFP® - a CFP® Board certified financial planner (1998) and LPL Registered Principal.